International Off-Road Day was created to celebrate those who live to hit the rugged trails with their off-road vehicles. When it comes to taking the path less traveled, off-road adventurers always do. Whether it's the thrill of muddy trails or exhilarating inclines, the community of adventure seekers would only be complete with their beloved off-roading vehicles.
When it comes to finding the best off-roading vehicle that won't break the bank, your best bet is to head over to a used car dealership in Evansville and check out their inventory. In this article, we'll give you our top picks for off-road vehicles as well as more information on International Off-Road Day.
All You Need To Know About International Off-Road Day
International Off-Road Day was created back in 2021 by Can-Am Off-Road to celebrate the love and passion for embracing uncharted territory through off-roading. Around the country and even up in Canada, on International Off-Road Day, off-road lovers take to the trails, mud, or whatever terrain to enjoy and celebrate their love for nitty gritty.
How do you celebrate International Off-Road Day?
It doesn't matter whether you're brand-new to the world of twisting trails and muddy roads. Most participants usually head out into the countryside with their preferred vehicle. Depending on your location, there can be some events and activities in your area. Whether you choose to join an off-roading community group ride or go solo, all participants are encouraged to share pictures and videos of their adventures on social media with the tag InternationalOffRoadDay.
Other ways to join in on the celebration include:
Discover new trails or visit one of your old favorites
Check out the latest off-roading gear at your local new or used car dealership in Evansville
Host or attend an off-road event
Share your off-road tips, tricks, and favorite places
Edge AutoSport's Top Off-Roading Vehicles
Jeep Wrangler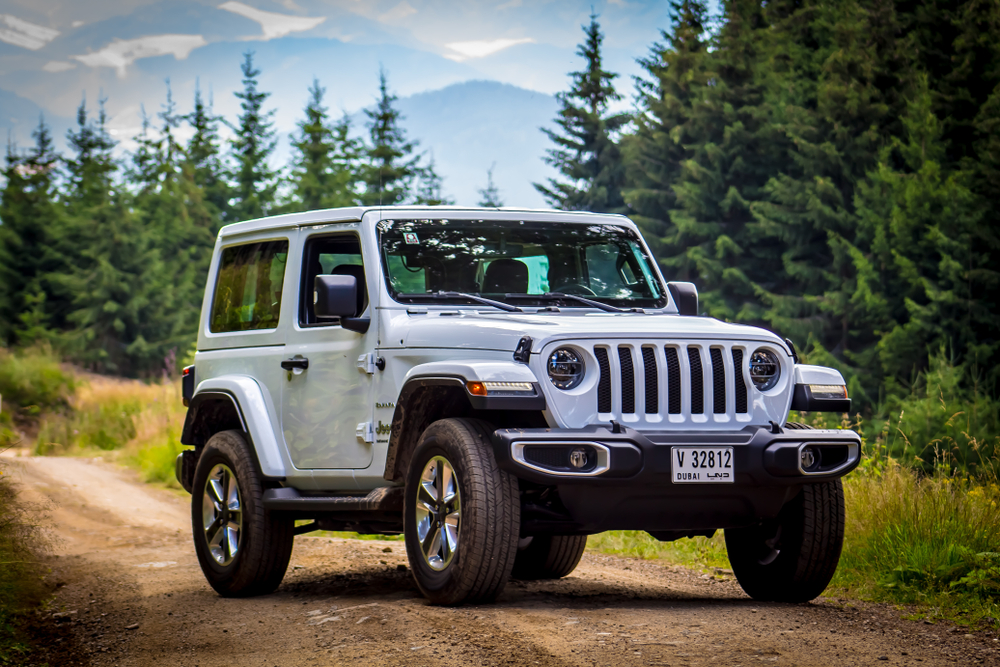 A classic and timeless icon, the Jeep Wrangler has been a consumer favorite for years. Its short wheelbase, powerful drivetrain, tight turning ratios and small size all make it a fantastic, safe choice for the off-road journey and navigating through tight spots.
Toyota Land Cruiser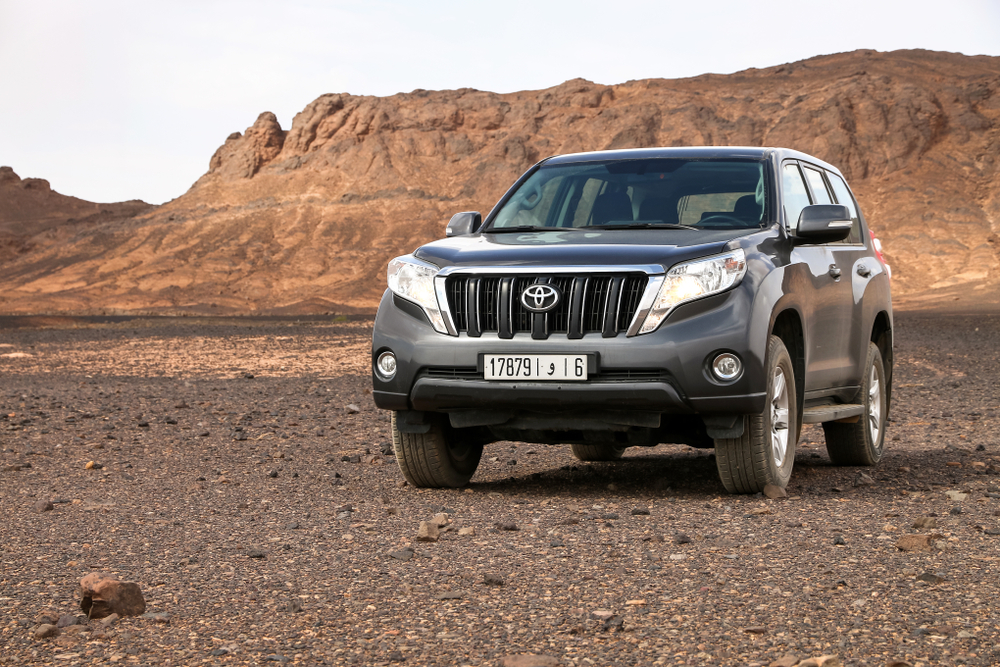 The Land Cruiser's global reputation as a robust off-roader precedes it. The Land Cruiser's low-end torque easily climbs up and down steep inclines, and with an interior that is decorated with sophisticated technology, such as the brand-new 3D-Multi Terrain Monitor, the Land Cruiser is designed for any off-roading adventure you desire.
Ford Bronco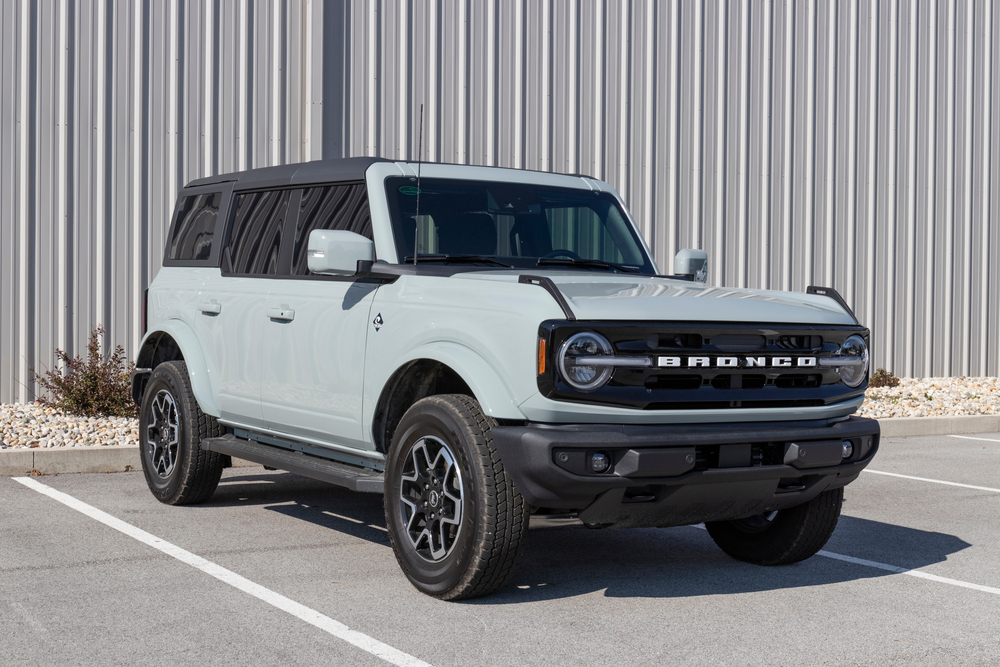 The Ford Bronco is one the most recognizable and iconic vehicles in American cultural history. One unique feature of the Bronco is the fact that they are off-road race tested, meaning they are exceptionally fast and stable on rugged surfaces. Broncos can maintain a comfortable and reliable pace while exploring various trains, inclines, and other obstacles. The short wheelbase measurements and all-terrain tires also assist with trail stability and speed.
Chevrolet Colorado ZR2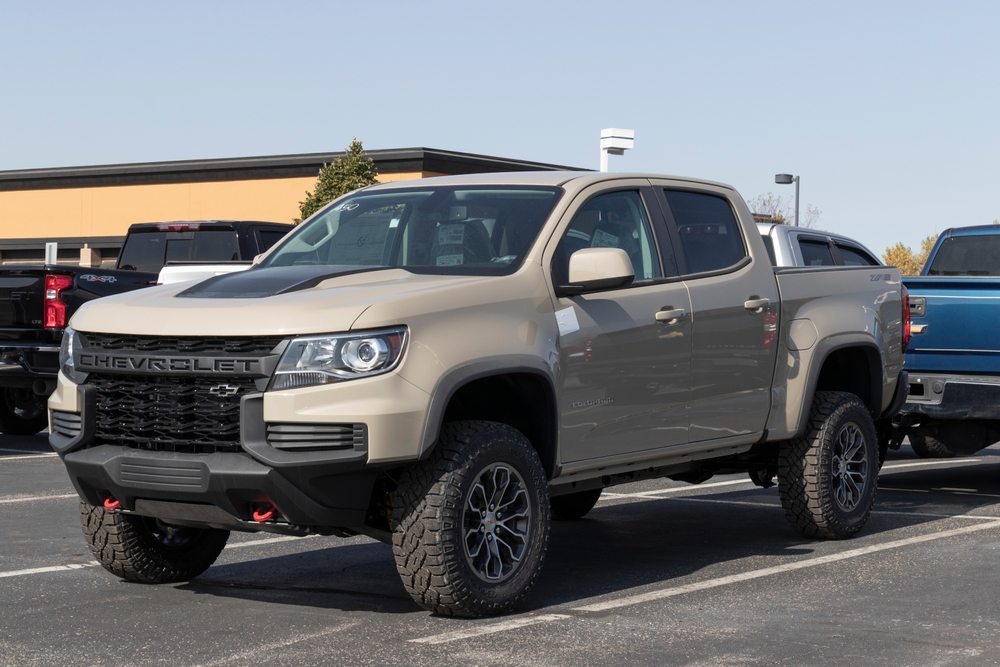 The ZR2 variant of the Colorado is tailor-made for off-road enthusiasts. With off-roading enthusiasts in mind, the ZR2's features include additional skid plates which add underbody protection, standard from and rear locking differentials that add increased traction, and Multimatic shocks to help you conquer whichever trails and terrains you choose.
Land Rover Discovery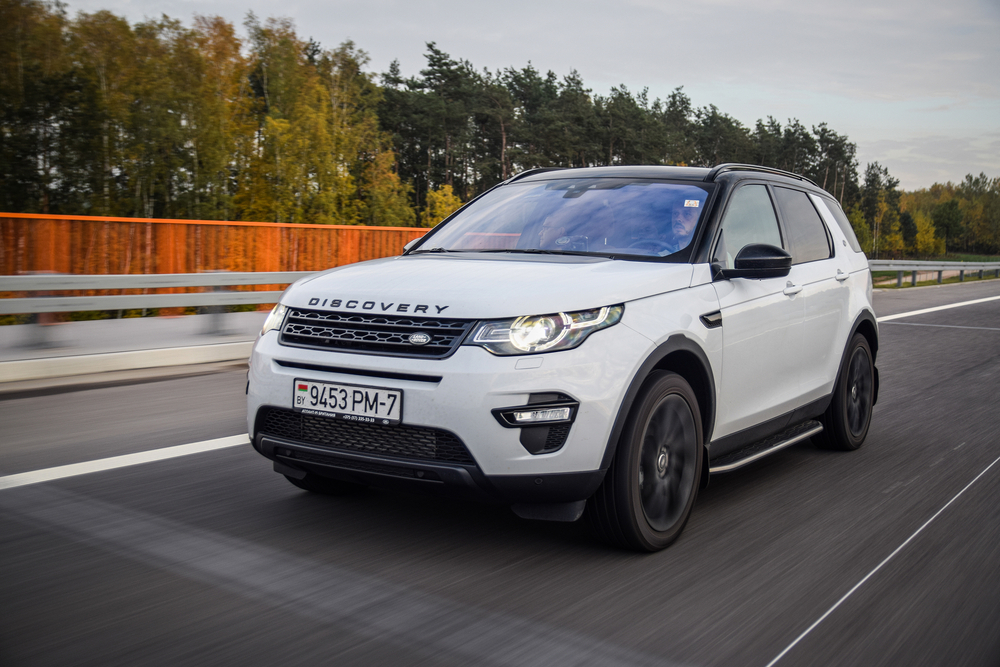 Blending luxury with rugged capability, the Discovery is an excellent choice for those who want comfort alongside performance. Its Terrain Response System and a host of driver assistance features make off-roading seem like a walk in the park.
Find The Path To Your Off-Roading Vehicle With Edge AutoSports
International Off-Road Day is a call to the wild that many happily answer. All you really need is the right keys in your hands and the adventure in your head, but finding the right vehicle for your off-roading lifestyle takes some consideration. When it comes to finding the best off-roading vehicle for you, our knowledgeable staff at Edge AutoSports is here to help. We pride ourselves on being the best used car dealership in Evansville that prioritizes you.
We understand that purchasing a used car can be a little daunting. This is why we always do our best to give our customers peace of mind through sound advice, transparent pricing, and comprehensive warranties.
If you're in the market for the ultimate off-road vehicle, contact us today to learn more about our used car inventory!