Have Used Vehicle Questions? We Have Answers!
Have questions about buying a used vehicle in Evansville, IN? Find your answers here. Reach out if you do not see your answer or if you have any questions.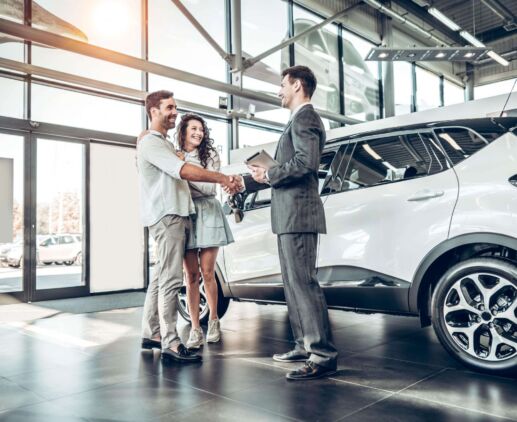 How can we help search for your vehicle?
Our goal is to provide you with a hassle-free car-buying experience so you can drive away with the right vehicle. Browse our user-friendly inventory, where you can easily find the price and mileage of one of our available vehicles on the lot. From there, schedule a test drive and see the vehicle in person. If you can't find the car you're looking for, we'll help you find it.
Car finder
Frequently asked questions
Do you offer financing?
Yes. Apply online today and let us do what we do. Whatever your budget, we have you covered.
Do you offer warranties?
Yes. We do our very best to make sure the vehicle is in great condition before listing them for sale. Remember, every consumer has the right to schedule a "pre-purchase inspection" at the service center of their choice and at their expense. Additionally, we offer an extended warranty to cover any repairs, depending on the vehicle.
Do you take trade-ins?
Yes, we take trade-ins. Visit us today and we'll work with you for a fair deal.
What lenders do you offer?
We work with multiple banks for a wide variety of financial situations. Whether you have good credit, okay credit, or bad credit, we want to help you get approved so you can drive away with a vehicle.
Do you offer financing for those with poor credit?
Yes. We have banks for great credit, okay credit, and bad credit. Again, our goal is to help you purchase a vehicle, regardless of your credit history. At Edge AutoSports, we understand how important a vehicle is to you and for your daily life. We can help you get approved, even if you were denied elsewhere.
Do you buy cars?
Yes, we buy cars. We are always looking to expand our inventory for our customers. Visit us at our location with the car you're looking to sell and we can work with you to determine a fair deal.
Do you offer consignment?
Yes, we offer consignment with NO consignment fees. We can sell your car on your behalf, saving you the time and effort of private selling.